20 Solander Ave
West Hoxton 2171 NSW, Australia
+612 9825 9999
Installing and using EDIUS 7 and EDIUS 8 or EDIUS 9 on the same PC
(same C drive)
1. In case you are currently using EDIUS 7, uninstall it and choose deactivate later
2. Install the latest version of EDIUS 8 or 9
3. Use Windows Explorer and go to Windows/system32
4. Sort by date so all recent files are at top
5. copy all recent files with current date starting with C and G (these are the codec dll files used by EDIUS 8)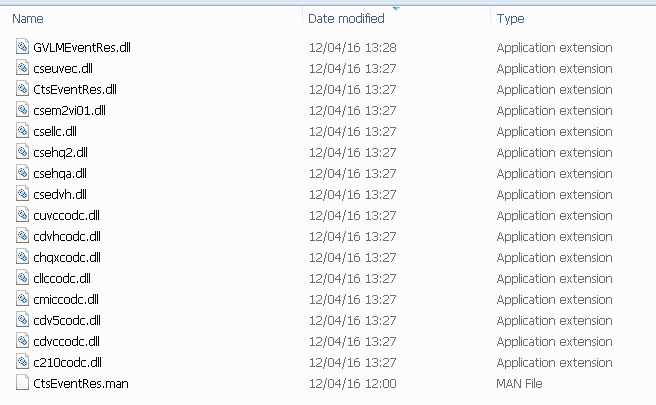 6. Copy them to a folder somewhere safe.
7. Install EDIUS 7 latest version and reboot.
8. Copy the saved dll files and paste them back to the system 32 folder in order to replace the EDIUS 7 codec dll files with the EDIUS 8 dll files
EDIUS 7 will work perfect with the EDIUS 8 codecs, however if this is not done, EDIUS 8 will crash under several circumstances because it does not like the EDIUS 7 dll files.
Back to more Video Editing Tips and Tricks